Digital product development
We help our clients create apps, websites, back-office software and the underlying infrastructure to support it.
In-house digital capability
We improve our clients' capability to deliver on their long term digital strategy by setting up new in-house teams or augmenting the existing in-house team with our people.
Strategy & transformation
We work alongside business owners and senior management to find the best strategy for maximum growth in an continually evolving market.
Research
The discovery phase aligns vision with reality through stakeholder interviews, market research, and requirement gathering. User experience (UX) research and prototyping lay a solid foundation, ensuring the project is well-defined and prepared for success.
Deliver
Transitioning to the "Deliver" phase, our Agile methodology comes to life through iterative development, collaboration, and regular reviews. The process culminates in releasing new functionality, with ongoing enhancements to ensure the product's continued success.
Internal digital capability
Empower your business to deliver impactful digital projects with the right tools and talent. At Interpin, we understand that the ability to create new systems, implement ERP solutions, or craft a robust digital strategy is essential for long-term success.
Our expertise in various technologies and strategic approaches positions your company for growth and innovation in today's competitive market.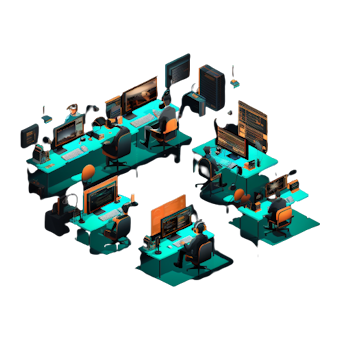 Augment Existing Teams
Enhance your existing team's capabilities with specialized support. We seamlessly integrate with your team, providing insights and solutions that drive efficiencies and unlock new opportunities for success.
Stand Up New In-House Teams
Build a new in-house team tailored to your business objectives. Our specialists work with you to identify the right talent and technologies, establishing a robust team that fosters growth and innovation.
Ready to elevate your business through strategic digital transformation?
Don't let technology be a barrier to your success. Let's align your digital strategy with your business objectives for sustainable growth.
Give us a shout
We'd love to hear about any projects or challenges you are currently facing, so don't be a stranger. Either fill out the form below, or email us on info@interpin.co.uk